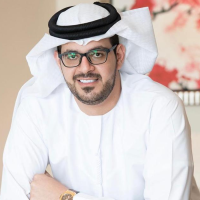 HIS EXCELLENCY AHMED ELMETWALLY
CEO
The Private office of H.H. Sheikh Mohamed Bin Ahmed Bin Hamadan Al Nahyan
GEC Media Group (a company of Accent InfoMedia MEA FZ LLC), publishers of Business Transformation, Enterprise Channels MEA, The Titans, Cyber Sentinels, Infra Insights, are pleased to announce the launch of the BTX Road Show 2022. This road show will be focusing on digital and business transformation. BTX Road Show 2022 will have three regional editions hosted out of Riyadh, Dubai, and Mumbai.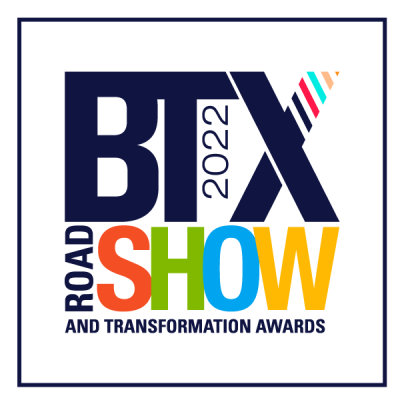 Count

Every Second

Until the Event
Welcome Note

Ronak Samantaray CEO, GEC Media Group
Opening speech

His Excellency Ahmed Elmetwally, CEO/General Manger Private Office of H.H. Sheikh Mohamed Bin Ahmed Bin Hamadan Al Nahyan
Boosting the UAE's digital economy and enterprise digital transformation with next generation networks
Saleem AlBlooshi Chief Technology Officer, EITC, DU
The Digital Strategy and Leadership for Metaverse eCommerce

Ellis Wang Board of Executive & Advisory Team of The Private Office of Sheikh Saeed Bin Ahmed Al Maktoum
TECHNOLOGY KEYNOTE- DELL Technologies
Managing the cost of a business transformation journey and the ROI of the project





Moderator: Saleem Ahmed S, President Middle East and Africa, Luftcar
Neale Croutear-Foy, CTO, Digital Banking, APEX Group Ltd
Ken Mass, Director of Technology, Axiom Telecom
Sunando Chaudhuri, Director of IT, ADNEC Group
Pranay Sharma, Head of Analytics, Emirates Islamic

Nidheesh Parayath, Product Manager-Logitech Enterprise Video Conferencing, Avientek
Benefits and Challenges of transforming healthcare institutions and adoption of digital technologies

Padam Sundar Kafle, Head IT and Automation, Aster Hospitals UAE
Technology and innovation opportunities around the Metaverse model

Dr Ullas Rao, Assistant Professor of Finance and Programme Director, Heriot-Watt University Dubai
Diversity and inclusion to drive innovation in a business




MODERATOR: Sheeba Hasnain, Senior IT and Digital Transformation Specialist
Yasmin Al Rawi, Artificial Intelligence Researcher and Trainer, Wire Connect
Dr. Athra Sultan Alawani, School Staff Development And Wellbeing Department, Ajman UAE, Emirates Schools Establishment
Seham El Behissy, New Mobility & Technology Expert, Advisory board member at CEBC
Enable and accelerate your digital transformation journey with Zero Trust

Sally Harby, Regional Sales Manager, Enterprise Zscaler
Cyber in Digital Revolution

Varun Vij, Head of Information Security
IT Innovation, transformation, challenges in the regional pharmaceutical industry.

Srinivasa Narasimhaiah, Director, Information Technology, Julphar Pharma
Automating security to enable successful digital transformation




Shahab ud din Ghulam, Group IT Infrastructure & Security Manager, Ittihad International Investment LLC
Bader Husni Zyoud, Senior Information Security & Risk Management Specialist & Incidents Manager
Zaheer Mubarak Shaikh, Chief Information Security Officer, Al Maryah Community Bank LLC
BTX Transformation Awards 2022 and Note of Thanks
Networking evening and Group pictures































77% attendees said the conference was 'better' or 'way better' than similar events.